---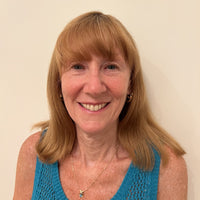 Sewing Workshop with Laura
Laura Brauer is a small business entrepreneur with decades of experience operating her specialty toy store, Cloud Nine Toys. She earned a degree from Rhode Island School of Design, majoring in Apparel Design. As part of her extensive expertise, Laura designs, manufactures, and markets her own brand of kids dress up and costumes, Adorable Kids Dress Up™.
Laura recently retired from "brick and mortar" retail operations and concentrates on her online business, adorablekidsdressup.com.
Besides her online business responsibilities' Laura enjoys collaborating with people, swimming, tennis, and gardening.
*Some projects may take one session, while others will take more than one depending on what you would like to achieve. Email Den@annaCalisa.com for more details on setting appointment. 
All skill level welcome! You may bring a project to finish or learn a new skill! 
-Learn to how to measure
-Learn how to cut
-How to make a pattern
-How to sew 
-Your project
*Beginners can use store sewing machines and supplies for the first class to tryout, but you will need your own machine at some point to be efficient. Also a list of required materials (may vary) is below for a second/third session. 
Things to bring:
*A sewing machine - beginners, you can use our machines here temporarily
*Fabric Scissor / Rotary Fabric Cutter
*Your Pins / Needles / clips 
*Fabrics / Threads
*Chalk / Fabric Marker
*Your Dress / Pants to hem
*Your Project!